COATES COMMERCIAL HEATERS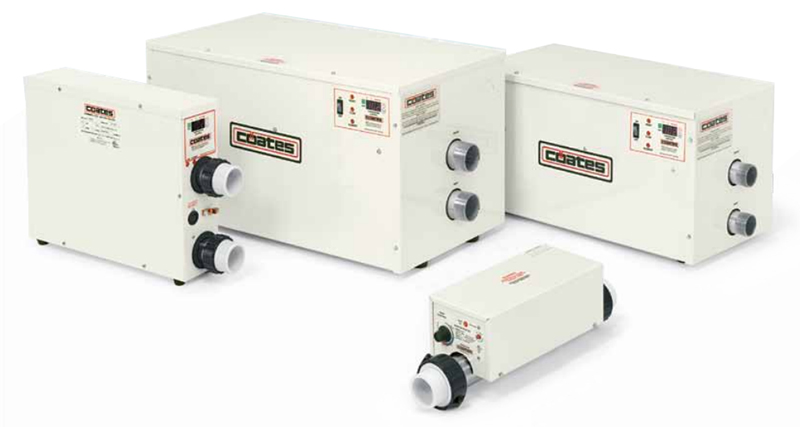 Coates Heater Company manufactures the largest, most complete selection of electric heaters for pools and spas. All Coates models, from our largest capacity 300kW commercial pool heater to the smallest 1.5kW in-line spa heater, blend the latest technology, the finest materials and innovative engineering to provide the kind of quality and reliability you've come to expect from Coates.

Our inline spa heaters are available in 1.5kW for 120 volt applications and 5.5kW for 240 volt applications.

The ST Series heaters are for small residential pools and spas and are available in 5.5kW and 11kW versions for 240 volt single phase power.

The CE Series heaters are commercial grade heaters for medium sized pools and spas. Available in 12kW, 15kW and 18kW configurations.

The CPH/PHS Model heaters are for large residential and commercial pools and spas. Available in 24kW through 57kW configurations.

For applications that require more than 57kW, multiple units may be plumbed together in parallel to achieve the desired output. Custom built units from 180kW to 300kW are also available.



Visit Coates Heaters for more information
www.coatesheaters.com