WHITE
LOW VOLTAGE POOL LIGHT SYSTEM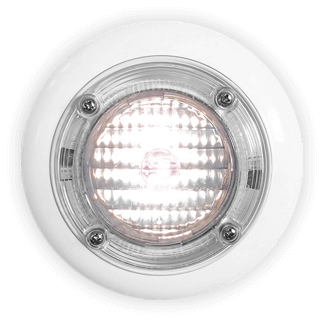 POOL LIGHT SYSTEMS WITH ONE OR TWO LIGHTS
Choose the system that suits your pool and lifestyle!
Make your new pool the star attraction for your backyard and light up your night with an AQUA/LAMP® WHITE Light System. A one-light system is ideal for smaller pools and is placed in the deep end to illuminate the full pool length. On larger and irregular shaped pools, a two-light system provides subtle full coverage througout most pools. Whatever system you choose, you will enjoy your pool more with dramatic lighting effects that will increase night swimming safety while enhancing the beauty of your pool.

Color Choice... Available in white or grey.


QUALITY LOW VOLTAGE LIGHT SYSTEM – FOR ADDED SAFETY & SECURITY
AQUA/LAMP® WHITE LED Light Systems have been engineered with pool safety in mind. Our low voltage lights meet Canadian and U.S. electrical standards and are powered by a low 12 volt system with a GFCI ground fault circuit interrupter. No additional grounding is required.

Lighting your pool at night not only extends your pool usage time, but it provides greater safety as well. The AQUA/LAMP® pool light system will enhance the visual appeal of your night time pool environment while creating visibility in every corner for that added security.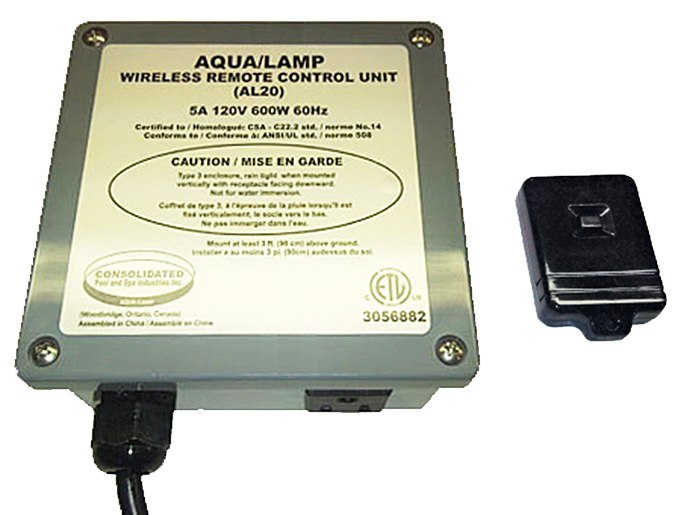 INDUSTRIAL STRENGTH REMOTE CONTROL – A CONVENIENCE OPTION
Adding an AQUA/LAMP® Remote Control System to your lights lets you control your pool lighting from the comfort of your favorite lounge or even from inside the house. With a simple click of the remote controller you can turn the pool lights on or off. The AQUA/LAMP® Remote will also work with existing AQUA/LAMP® Pool Lights or other pool or garden lights. Extra remote controllers are available upon request.
Click HERE for more product info



COLORING EXISTING POOLS IS EASY
Re-Energize your pool setting with a simple upgrade to an AQUA/LAMP® Rainbow Rays® LED bulb! If your pool already has the regular AQUA/LAMP® 12- volt system, then adding colour is as simple as changing the bulb. Colour change is activated simply by turning the same on/off light switch you already have unless you want to add the convenience of a remote control switch.


All of our AQUA/LAMP® Light Systems can be used for installation on Vinyl, Fibreglass or Concrete pools.
IMPORTANT: For installation on CONCRETE or FIBERGLASS pools, light systems for CONCRETE pools will need the White Gasket (AL9C) and light systems for FIBERGLASS pools will need the White Gasket (AL9C) plus different length screws (ALFGSET), to ensure proper installation for those applications.